Feminine Collective accepts articles, interviews, creative nonfiction (personal essays), poetry, flash fiction and short stories for our online magazine.
We only consider work submitted through appropriate categories in our Submittable Account. Please upload files in Rich Text Format (.rtf) or as Word Documents (.doc).
Please submit only one story or essay, or up to six poems at a time if you are a new writer on Feminine Collective. We ask that you please wait until you receive a response for submitted work before submitting new work for consideration.
Review Time: We shall do our best to respond within one month but, in some cases, this period may be longer. If you have not received a response from us within two months, please feel free to email us for us a status update.
We do not accept simultaneous submissions. In other words, submit one piece and wait. If your piece is accepted, you are free to submit more.
Only previously unpublished works will be considered for publication. This includes personal blogs, personal websites, and social media. Please read the full page before submitting to the FC.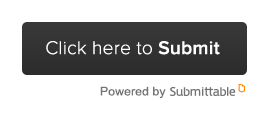 Feminine Collective Aesthetic: Raw and unfiltered is what we publish. We want you to write like you talk, Your submission should reach out and grab us by the throat. Language is important. Whether your work is dark or light, blunt or subtle, serious or humorous, it should be in the deep voice. Make us care. Make us feel. Make us laugh. Make us cry. Make us angry. Make us want to stand up and fight for you. Give us something to sink our teeth into.
Poetry: Please send up to 6 poems, and load them into our Submittable system as ONE ENTRY. Poems submitted separately will be rejected unread. We should only see your name in our system once, one document with all poems, one submission, capisce? Thank you. Poems should be single-spaced and no longer than two pages each. We adore prose poems without complicated formatting as this complicates things for our volunteer editors. We love narrative poems. Edgy for the sake of being edgy is not our thing.
Flash Fiction: We accept flash fiction up to 1,000 words in length. Must have a beginning, middle and an end. The idea: Tell a rich, complex story is as little words as possible. Flash fiction can be on any subject but we prefer stories on women, families, and relationships. Keep in mind relationships is a broad category. We accept up to three flash pieces at one time. Please load them into our Submittable system as ONE ENTRY. Flash fiction submitted separately will be rejected unread.We should only see your name in our system once, one document with all poems, one submission, capisce? Thank you.
Short Stories: Submit one short story up to 5,000 words in length. No novel excerpts, please.
Creative Nonfiction: Submit one personal essay up to 5,000 words in length. Please read Feminine Collective Aesthetic before submitting. All work should be written in deep voice, first person.
Articles, Interviews, Op/Eds: Feminine Collective accepts articles, interviews, and opinion pieces. Articles and Interviews should be completed works. Articles should be well-researched, journalistic style. Op/Eds should be a strong opinion on a current topic. Articles, Interviews and Op/Eds should be 1,000 – 2,500 words. For Time Sensitive Op/Ed works please select appropriate category in our Submittable system.
Images with Submissions: All works published on FeminineCollective.com are published with a featured image. We will select an image that fits the theme of your submission. However, if you have a specific image you would like to include you are free to email it to us once we have accepted your submission for publication. Remember, you must own the copyright for any submitted images.
Author Bio and Photo: We will request an author bio and photo at the time of acceptance, along with any links to a personal website and social media. For author image, keep in mind it is a very small image so no full-length shots – shoulders up is preferred. Remember, you must own the copyright on the image in order to submit it as your bio image
Pitch a Column: Feminine Collective is always looking for unique voices. If you are a successful blogger, essayist, or journalist able to produce 2-3 articles per month, we'd love to hear from you. Send us a 1,500-2,000 word sample along with a one-page pitch. We'd love to hear how your idea for a column would fit on Feminine Collective.
Editing: We reserve the right to edit any work appearing on our site. Submitting with us means you're okay with that. We edit for grammar and punctuation without notification, however, we ask that all submitted works are ready for publishing. We will notify you if we feel there are substantial edits necessary. Titles: Feminine Collective will consider the title submitted with the piece. For all articles, op-eds, and creative nonfiction, we may edit titles as needed, without prior approval from the author. Our goal is to achieve the most readers possible for our writers, and sometimes this requires a title change, even after publication. For poetry and fiction submissions, we will contact the author if we feel a title change is needed prior to making the change or publishing.
Publishing Rights: Feminine Collective acquires First Anthology Rights and First Electronic Rights of accepted work in North America. All work submitted to us is considered for our website AND our printed anthology. Depending on the time of year, you may have to wait up to 3 months to be notified if your work will appear in our anthology. We respectfully request that writers wait to republish online and in print in the United States or Canada for 30 days after its exclusive appearance on the Feminine Collective website. We review works for the printed anthology in May, August, and October from already submitted works.
Copyright remains with the author, and all reprint rights revert to the author 30 days after publication. Please acknowledge Feminine Collective in any subsequent printing of the material. We reserve the right to archive work on our website and to print work appearing in Feminine Collective in future anthologies. If work is reprinted in anthology form, contributors will receive one copy. Authors retain the right to publish the material in other journals, in other anthologies, and in any other format, they choose 30 days after publishing with Feminine Collective.
Payment: While we wish we could pay writers for their valuable work, we too are unpaid and are simply unable to offer any remuneration except publication. We hope that the quality of our journal and the exposure writers receive here will serve as a small token of our appreciation. If work is later published in a print issue, contributors will receive one copy of the issue in which their work appears.