6 Things That You Do Not Know About Mascara
My love affair with mascara started when I was thirteen years old. Rocking a poodle perm and a grill that was made of steel (braces), I was a sight to behold. I made sure that my eyes took center stage. I applied coat after coat of mascara, day after day. My eyelashes became thick with the gooey, clumped, black coating. I loved the look of spider leg lashes. I never cleaned my lashes. Well, maybe three times per year. The thicker and more outrageous they became, the closer to movie star good looks I imagined myself to be. Think Liza Minelli in the hit movie "Life is a Cabaret."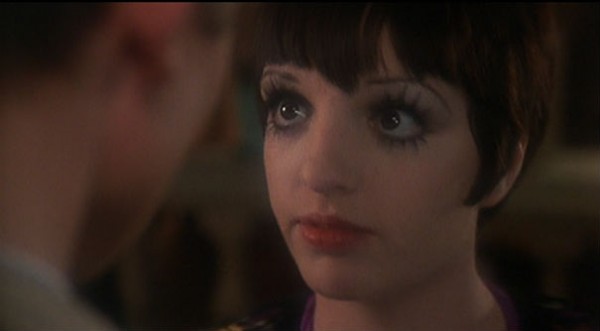 She needed false lashes to achieve such ocular greatness. I just needed to make sure that makeup remover never crossed my bathroom threshold.
To this day, I don't leave home without my eyebrows, or my lashes. They better look like long, black assassinating machines – or else! Of course, I now know the benefits of cleaning up after a day out. However, I love the slept in rock chick look that can only happen if I leave a bit of liner and black mascara on overnight. My kids think this look is my "panda effect. " I say it's my "Joan Jett" look.
Because mascara is the ONE product that every woman uses, I thought it would be fun to take a look into its history.
1. The Egyptians invented mascara.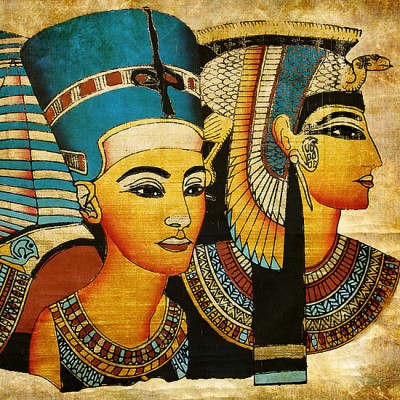 No big surprise there. They must have been the vainest people on the planet. Thanks to them we have almost everything we need to accentuate our features!  But, did you know that they made mascara to protect their eyes against the elements? Using coal and crocodile dung, they rimmed their eyes black and never looked back!  The Egyptians also used this "black magic" to protect their soul against evil spirits. They gave the world's first "Stink Eye!" ( Literally, I wonder what it smelled like? Know what I mean? Wearing croc poop on your eyes. Talk about a fashionable revolution.)
---
2. Mascara went dark in the dark ages
Just like lipstick, the use of mascara fell flat during the dark ages. If you wore cosmetics during that time you were considered a show off jerk, flaunting your wealth and power.
---
3. Queen Victoria saved mascara
Good old English Queen Victoria saved the day (or mascara, just like she did lipstick) when she hit the Royal Court decked out in fabulous duds, and made up to the nines.  Every woman just had to have her "look." They spent hours per day (not unlike us) applying potions, lotions, and black mascara. They all wanted to be the belle of the ball – dark, lush lashes became the obsession du jour.
---
4. Eugene Rimmel and modern day mascara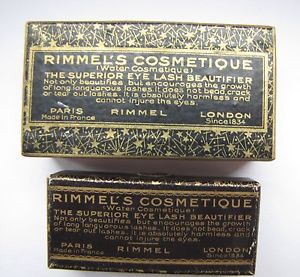 The brilliant French chemist, Eugene Rimmel came up with what would be the first modern version of mascara in 1913.  Because of his well-rounded education regarding all things chemical, women no longer had to fear losing their eyesight because of toxic additives.
Using what looked like a small toothbrush, women would rub the brush into the dampened, black gold.  That stuff probably slid all over their faces. Those were the days before the miracle of "waterproof" mascara … What the hell, it looked SEXY!
---
5. Maybelline Cake Mascara was born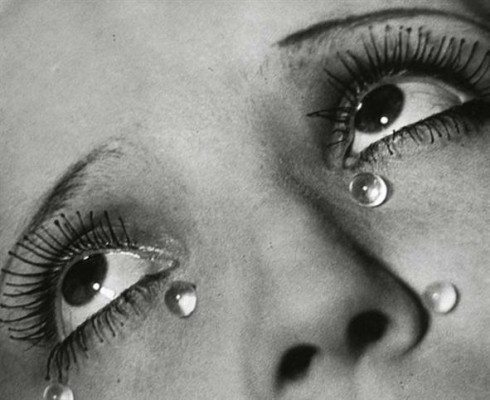 In 1915, a 19-year-old entrepreneur named Tom Lyle Williams founded the Maybelline cosmetic company. He was inspired by his sister Mabel, who acted just like an Egyptian by applying a mixture of Vaseline and coal dust to her eyelashes (guess crocodile dung was hard to come by).  In 1917, "Maybelline Cake Mascara" was born. It was marketed as "the first modern eye cosmetic for everyday use." I wonder if Mabel received royalties?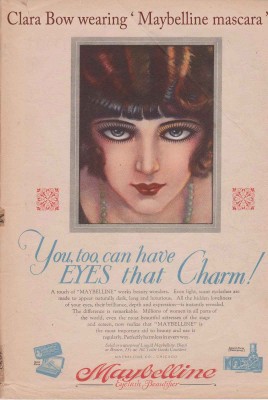 ---
6. Mascara is the bomb
The divine Miss Helena Rubinstein was one of the richest women in the world thanks to her cosmetic empire that she founded in 1915. She must have been a wizard of marketing too. Her relentless promotional push ensured that every starlet and influential socialite wore her brilliantly, black mascara. Of course, the rest of the women in American quickly followed suit. Who wouldn't want to look "movie star" fabulous?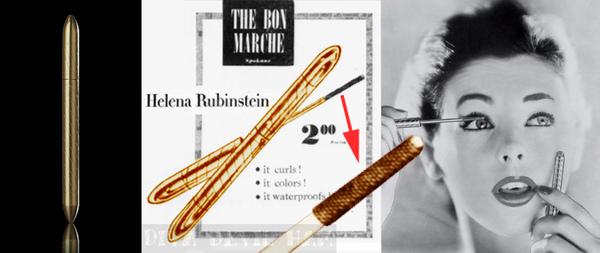 ---
Mascara is the oldest cosmetic known to womankind. Invented somewhere around 4000 b.c., this has got to be the longest fashionable makeup trend in history. A trend that won't die anytime soon.
Go on, get liberal with your mascara application! You can never be too bold, or too black in my book. Just saying.