Born to Fly: The True Story About Women in the United States Air Force
MOST OF US have heard stories of World War II, passed down from relatives, read about in history books, or witnessed via documentary films. In my opinion, a tragic element of war is that the "individual" gets lost in the big picture of statistics. Big battles and the General's that won or lost them tend to get all the glory. With only a few individual efforts—even if they were integral in helping to influence the result—receive a passing nod.
World War II is history's darkest time. But it was also a time of tremendous courage, sacrifice, and innovation—all because of individual efforts that contributed to the whole. Chapters of history, yet to be written have been secreted away. They are skeletons in the closet—classified and sealed in government offices around the world. Scrutiny and public debate are a global military no-no. Because of this type of maniacal paranoia incredible tales about individuals that deserve more than a pat on the back are waiting for full disclosure.
This story is about one of the biggest secrets the United States Air Force tried to keep. It is a story about a group of women. Trailblazing feminists who, just like a shooting star, illuminated World War II in a most remarkable, albeit brief way.
A collective of women who violated all kinds of unwritten rules, rules that kept women in subservient roles. An elite group of women who shattered the myth that women shine only in the domestic arena. Women who took to the sky and broke through the sexist barrier that existed in the armed forces in the early years of the 1940's. The first women who were trained to fly American Military Aircraft. These pioneering women and their service during World War II almost didn't make it into our history books. They are the  Women Air Force Service Pilots (WASP).
I had the pleasure recently of being introduced to Kathleen "Kay" Hilbrandt. She is a young 91-year-old firecracker and one of the few remaining WASP's alive today—a legend. Vibrant, inquisitive, funny and with a memory like a steel trap, I will always cherish our conversation. Her story is a fantastic tale of persistence.
Her story—their story made history.
I am neither a war historian nor am I a historical journalist. And, I will say that I have never had much of an interest in that brutal time of history. I was taught the basics, just like most of America, but my interest piqued after speaking with Kathleen.
The following information is what she shared with me. While the facts are readily available on the internet, Kathleen's personal perspective is not.
A brief history of WASP:
It was during the summer of 1941 when two pioneering and famous female pilots, Jacqueline "Jackie" Cochran and Nancy Harkness Love independently proposed that the US military should accept female pilots.
General Henry H. "Hap" Arnold, the commander of the USAAF, had turned down both proposals even though they had a powerful ally in Eleanor Roosevelt. He promised to revisit the idea, of having female pilots, in the future if there was a dire need for their help.
The toll on lives in World War II in Europe demanded attention. U.S. Army Air Forces scrambled to get their hands on as many pilots as possible. In the summer of 1942, General Arnold gave his blessing and full endorsement and female pilots were allowed to fly for the USAAF. Both Ms. Cochran and Ms. Love began training female pilots.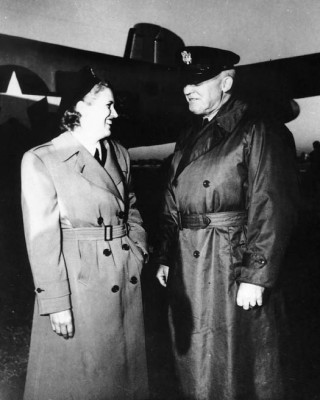 The Women's Auxiliary Ferrying Squadron (WAFS) headed by Ms. Love started operations on September 10, 1942.
The 319th Women's Flying Training Detachment (WFTD) directed by Ms. Cochran commenced operation on September 15, 1942.
Rivals, the two programs, and their respective leaders operated autonomously. The two groups existed without recognition of the other until 1943. After considerable pressure put forth by Ms. Cochran, a single entity (WASP) was finally activated to help supervise all of the women pilots.
Over 25,000 females sent in applications across the United States, with the desire to join this new paramilitary branch of the military. WASP was finally ready to fly with a total of 1,074 extraordinary women who made the cut.
Of those 1,074 female pilots that made up WASP, the majority were single white females—the exception being two Mexican American women, two Chinese American women, and one Native American woman. The sole African American female applicant was, unfortunately, rejected due to the racial inequity of the times.
Kathleen was one of the lucky ones to secure a spot.
America's first Fly Girls were born.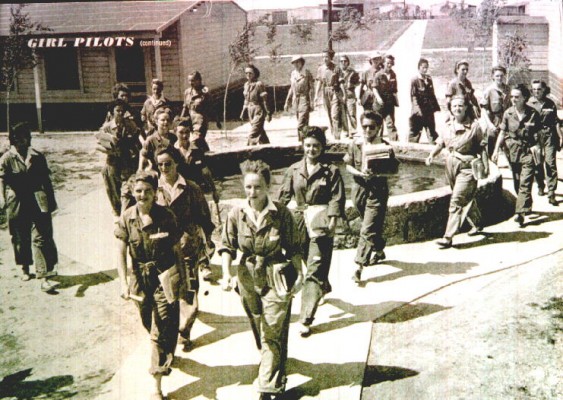 Kathleen and the rest of the female pilots of WASP were a generation of brave ladies that helped change biased minds and politics. Inadvertently their courage inspired other women to follow whatever unique dream they had for themselves.
All of the Women Air Force Service Pilots (WASP) shared a tenacious desire to fly and to serve their country. After rigorous training, the women were dispatched across the country. Actively living and working with their male counterparts they called 120 military bases home. They were trained to fly all types of aircraft used by USAAF during WWII. The women performed duties such as towing targets for live anti-aircraft artillery practice and transporting cargo. By December 1944, WASP pilots successfully delivered over 12,000 aircraft comprised of 78 different models.
Legend has it that WASP pilots were braver than their male counterparts when it was time to test a new model, such as a rocket-propelled plane or jet-propelled aircraft. When the men scoffed, the women took over and showed them how it "was done." During their years of service, 1942-1944 these commissioned officers acquired an impressive 60 Million Miles of flying time.
However, even with all their training, skills and help during WWII, the moment the war ended, WASP was disbanded, and all records of its existence were sealed. Shut down virtually overnight, the ladies were handed their discharge papers and told to "go home."
"Hell hath no fury like a woman scorned." -William Congreve
After 35 years of silence, the women found themselves battling their former employer—the United States Government. Galvanized into action after the Airforce announced in the '70s that "the first women to fly American Military Aircraft" were being accepted to train as pilots.
The WASP pilots wanted their contribution of VOLUNTEER service recognized. They wanted their benefits. And they wanted the world to know that they were the first female pilots that flew military aircraft in US history.
They faced opposition by most, if not all of the military elite and veteran's groups. Finally on November 3, 1977, President Jimmy Carter signed Public Law 95-202, Title IV, which granted former WASPs veteran status.
In 1979, our heroines received honorable discharge papers and in 1984, the surviving WASP members received long overdue World War II Victory Medals.
Then, in 2009, President Obama gave the ladies the ultimate badge of respect when he signed a Senate bill into law that saw the surviving women pilots receive the Congressional Gold Medal—the highest civilian honor. This medal is bestowed when a person or persons "have performed an achievement that has an impact on American history and culture."
Even though they amended history, there is still much more to the story. The women who changed the face of military service were a rare breed. They were avant-garde, gutsy and willing to give up their normal lifestyle.
How Kathleen became a Fly Girl:
Kathleen has generously shared with me her incredible timeline of life events, her photos, and a bit of girl talk.  I hope that I have done her story justice. Her hope is to inspire all women to continue reaching for their dreams, no matter what. 
Kathleen was born in 1924. She grew up in the shadow of World War I and felt the effects of the Great Depression during her childhood.
After she graduated from high school, she started taking flying lessons. The year was 1942; she was at the right place at the right time. Her destiny unfolded into a glorious story of courage and conviction.
JA: Who influenced your dream to become a pilot?  At that time weren't most women expected to be "domestic goddesses" and mothers?
KH: My father influenced me. He was born in Valley Stream, Long Island (The town where Amelia Earhart established her woman's flying organization The Ninety Nines, Inc.) My father was an avid fan of aviation.   When I was two years old, he would take me to the airport with him.  We would spend hours watching planes take off and land. During my childhood and all through my school years, becoming a pilot was my dream.
Kathleen began to stretch her wings and take flight at the Staten Island Flying School.
When the Staten Island Flying School moved to Martina Creek Airport, PA, because of the war, Kathleen relocated. She worked in the office as a secretary and used part of her $15 a week salary to pay for her flight training. Originally WASP was looking for pilots with a minimum of 500 hours flight time. This requirement was lowered significantly because of the urgent need for airmen overseas.
While waiting for acceptance in WASP, Kathleen moved again. This time to Trenton, NJ. She worked as a mechanic preparing the Grumman TBM Avenger Bomber for the Navy, for its final test flight.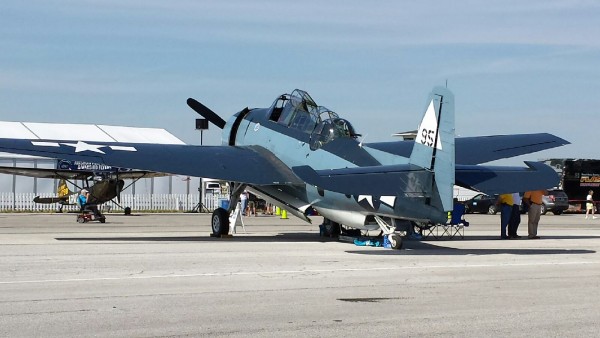 Finally on May 17, 1944, Kathleen was accepted into WASP. Just 20 years old and she had already acquired 85 hours of flying time. With her Pilot's license in hand, Kathleen began training with WASP in Sweetwater, TX.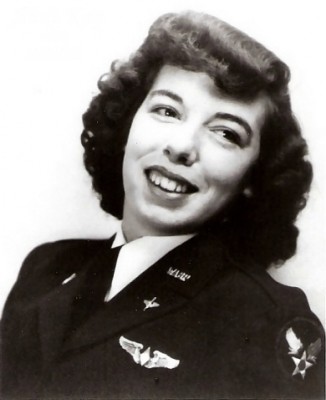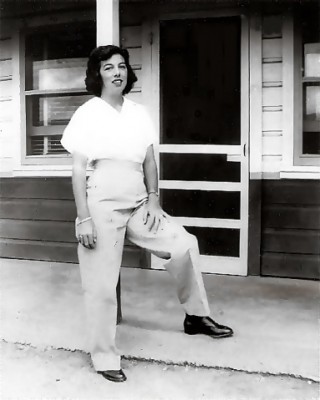 Learning to fly PT-17's, BT-13's, and AT-6's proved not to be a problem. It was a dream come true. 
Eagle Pass Air Force Base was her next stop. It was there that she learned instrument training "under the hood."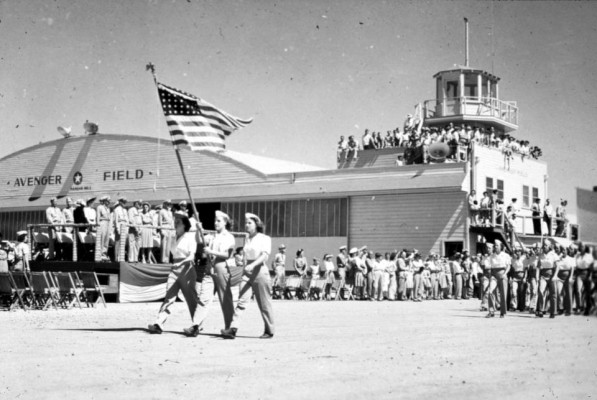 Our heroines flew as safety pilots for a brief, brilliant moment. They broke the glass ceiling when they took to the skies.
On December 20, 1944, WASP was deactivated.
JA: How did you feel when WASP dismantled?  What did you and your fellow pilots feel like when told you "officially" never existed?
KH: They [Military] promised us that when we became WASP we would become part of the Air Force. When the war was ending in 1944, they told us "We are not going to have WASP. We just need the men," so they dropped us. We all volunteered to help our country. When they decided they did not need us anymore, they discarded us. We got nothing in return for our efforts, not even transportation home. It still upsets me to this day when I think about it.
JA: What did you do after the initial shock of the Air Force's betrayal wore off?
KH: I got a job as a secretary at Bendix Aviation Corporation in Teterboro, New Jersey. I worked toward getting my flight instructors rating. I also joined the Ninety-Nines, the women's pilot organization that was started by Amelia Earhart back in '29.
JA: All the training and the hours of flying you did, were you able to instruct new pilots?
KH: I was a private pilot, then a commercial pilot. I could fly other people but not to teach them. That is why I  had to go back and continue my aviation education, for my instructor's rating.
When she finally obtained her Flight Instructors License, Kathleen went to work at Lambros Seaplane Base in Ridgefield Park, NJ.  She taught Veterans to fly under the G.I. Bill of Rights until 1948. 
KH:  I was paid by the hour, to teach the Veterans to fly. Three years later I went back to Bendix Aviation, where I started working with them as a clerk. A few years later, I became an executive secretary. I worked for Bendix Aviation for 33 years. During all of that time, I continued to fly. I never gave it up.
JA: What about family? Did you get married and have kids?
KH: No, I never married. I did not have time.
The sixties saw Kathleen as busy as ever. She competed in the AWTAR (All Women Transcontinental Air Race) flying a Cessna 172. She became the Governor of the New York-New Jersey section of the Ninety Nines Inc. (the international organization of licensed women pilots). Kathleen oversaw the aerospace education programs, flying clinics, aviation safety clinics and the annual Amelia Earhart Memorial Scholarship Awards. 
JA: All of those years passed, and you and your fellow WASP's were still being denied your Veteran's rights and benefits.  What happened to change that?
KH: In 1979, the Airforce, all of sudden, announced that it was going to have its "first" female pilots. That upset us because we were the first women to fly back in WWII. Those of us still living, got in touch with General Arnold's son, Col. Bruce Arnold. He remembered who we were, because of his father's stories. He knew that what they were doing to us wasn't right—denying our rights, denying our service. Nobody knew anything about us. Col. Arnold gathered together several key people in Washington. Together, we fought what became known as the "Battle of Congress." Because of Col. Bruce Arnold and Senator Barry Goldwater, Congress finally agreed that we should be considered veterans. They attached us to a bill that President Jimmy Carter signed, The G.I. Bill Improvement Act of 1977. That bill granted WASP corps full military status for their service.
All through the '80's Kathleen still flew above the clouds. It was only for pleasure, but she could not resist.
On March 10, 2010,  the Women Air Force Service Pilots (WASP) were awarded the Congressional Gold Medal in recognition of their service during World War II by President Barack Obama.
JA: What was it like to meet  President Obama?
KH: I was not there. I just could not attend. My friends were at the signing. The new girls were thrilled to be there. All of the women in the Air Force today are so thrilled to be with us. They feel they would not be able to be in service if it were not for us. We are happy to be the PIONEERS. Now there are a lot of women who fly. They even take off and land on carriers (aircraft carriers). Last March when I was at the WASP reunion, I met a woman who is a Thunderbird (Airforce) Pilot. To think a woman is up there flying alongside those men, Wow! It makes me proud.
In November of 2013, Kathleen received another special honor. This time it was the Wright Brother's Master Pilot Award. This award recognizes pilots that have demonstrated professionalism and aviation skill and safety for 50 years or more.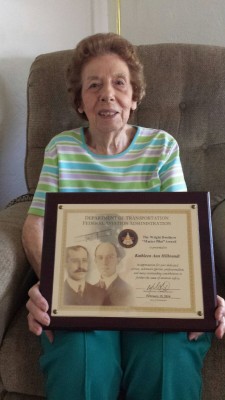 JA: You are such an inspiration, Kathleen. What message would like to give all the young girls and women out there?
KH: If you have ever wanted to fly, do it. I found out as things go along – things happen to make your dreams come true. After Pearl Harbor, they closed all airports along the coasts. That was when I was 18. I had no money to learn how to fly. When I got out of school I made 15 dollars a week; I used half of my salary to pay for my flying lessons. Becoming a WASP was a dream come true. I became a pilot in every sense of the word.  The universe does help you.
No matter what it is that your heart wants to do, do not ever give up.  There is always a way to make your dreams come true.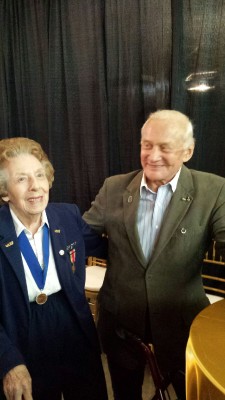 JA: You have lived such a large and fulfilling life, forgive me for asking but how old are you?
KH: I am 91. I don't feel like I am 91, and I hope that I don't look like I am 91.
JA: You certainly don't sound like you are 91!
KH: I feel like I am 50, in my body, and my mind. The only thing that I have a problem with is walking. I have a bad knee. Other than that, I can't believe that I am 91 years old.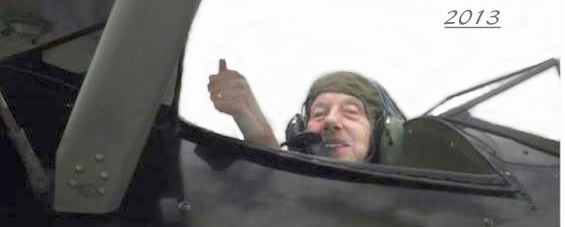 "I am just a girl who was born to fly, to lift off the earth and soar the sky. I've looked down to the birds and up to God's feet. I've spun, I've flipped, and through the clouds, I zipped. I've felt freedom in its purest form. I earned my silver wings, and they were proudly worn. To you, I am a hero, I've paved the way. But to myself, I'm a girl who was just born to fly, to lift off the earth and soar the sky. It was love at first flight, and I'll never forget my landing! The excitement, the anxiety, the rush, it was outstanding! Thank you for saluting me, thank you for your praise. And the Congressional Gold Medal … Wow! I don't even know what to say. I've lived my life to the fullest, I followed my dreams, and I've inspired many, unintentionally. But I'm just a girl that was born to fly, to lift off the earth and soar through the sky." – Carolyn Farmer, dedicated to her Aunt Kathleen Hilbrandt
For those of you that would like to know more about the glorious days of WASP, and how these ladies broke the glass ceiling via the cockpit, this is the documentary for you: