Finding Your Divine Beauty, an Excerpt
Enjoy this sneak peek of Beautiful Energy: Exercises to Reveal Your Inner Peace, Feminine Collective's first published work in the self help genre by author Susan Miner, M.A. (view author bio below).
Divine Beauty is when we fully open up to our individualized spirituality. Spirituality is different for everyone. What resonates with you may not resonate with your family. What works for some of your friends may not work for you. And that's okay. If we consider the infinite facets of each of us and the infinite nuances of how we could interpret spirituality, at that point we can easily accept that there's not a "one size fits all" spiritual package for everyone. I invite you to explore what being spiritual means to you. Explore what practices, learned or made up, bring you a sense of peace. It's in our Divine Beauty that we find true peace and the knowing that we're all one. Matthew Fox wrote, "Beauty saves. Beauty heals. Beauty motivates. Beauty unites. Beauty returns us to our origins, and here lies the ultimate act of saving, of healing, of overcoming dualism."

It seems totally fine for me to enjoy going to church one day, chanting the next and meditating in a temple the day after that. I enjoy an eclectic variety. Besides, there are practices in several religions that give me my sense of "home." At the same time, you may choose a genre or a religion that feels right to you. Whatever you do, please tune into your heart, your mind, and your soul to find what brings you your own Divine Beauty.
Here is an exercise from the book:
Exercise: Divine Perspective
Consider the following list of words: Universe, God, Spirit, Divine Presence,  Source Energy, Light, and Goddess.
Choose the one(s) that feels best to you.
Answer the questions inserting your choice of words.
How do I think ______ sees me?
What would ______ want me to believe?
What would ______ want me to do?"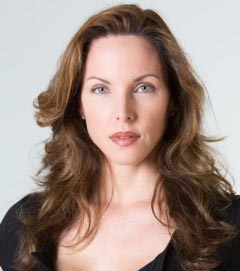 About the Author: Susan Miner, M.A. went from posing as a model to serving as a Psychology professor and counselor. As an international supermodel, Susan graced the covers of Vogue, Elle, Marie Claire, Self, Bazaar and many more! Her face represented such powerhouses as Revlon, Maybelline, and L'Oreal. After she retired, she got her BA in Psychology (Summa Cum Laude) and MA in Counseling becoming an adjunct Professor of Psychology and therapist. Susan has counseled for a women's shelter, helping women survive sexual and physical abuse. She also does therapy for couples, individuals, children and groups.
Currently, as President of Beauty From the Inside Out, Inc., Susan is a keynote speaker, "Beautiful Energy" workshop facilitator and counselor. Her expertise as a supermodel and therapist merged into one passion: To raise your inner peace and beauty! Susan is committed to helping you tap into and unleash your Beautiful Energy. Her unique approach combines energy healing and traditional psychological techniques that will leave you feeling relaxed and focused even after only a few minutes of dedication.
Don't wait! You can buy the book here.
Connect with Susan:
Email: susan@susanminerbeauty.com
SusanMinerBeauty
susan_miner
Susan Miner Beauty