My personal 'quest for beauty' started very early in my life when I was still a model. As most models do I started at a very young age and experienced pressure about how I looked, dressed, posed… walked…
I remember questioning a lot about what it meant to be beautiful.
A couple of years later, I got engaged. One day, when I returned home, I overheard my fiancé (now ex-fiancé) talking to a friend on the phone, saying I was looking old (I was 35, and he was 49). For a moment I was in shock and very upset, but what hurt the most was that he wouldn't see beyond the physical. For him I was nothing but a cute face. I was not nice, fun, loving, smart… just a face. I felt awful. Once the facade was gone there would be nothing left. And honestly, if physical beauty was all he could see then he was missing all the fun.
After a very ugly argument, I packed my bags and flew back to LA. Two days later I received an invitation to go to a special screening, it was the 20th anniversary of Forest Gump. There was a scene in the film where Forest is in the Vietnam War writing a letter to Jane telling her how beautiful it was where he was. It was raining a lot and every time it rained the green got greener and everything was so beautiful.
Then I thought to myself: 'this is a human being that only sees beauty, I have to make a movie about it and show people that we can find beauty everywhere.
In 2015, I set myself on a Quest for Beauty. I have traveled to 11 different countries: Brazil, US, Thailand, Cambodia, Australia, Japan, Russia, England, France, Austria and Greece, and I have interviewed over 30 people, from yogis to therapists, mathematicians, philosophers, fashion designer, top model, painter, musician and even a blind woman to examine and try to understand the real meaning of beauty.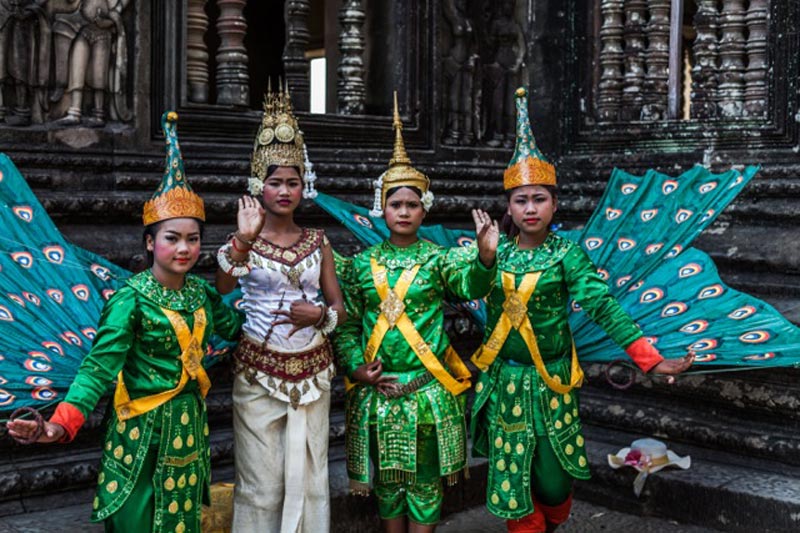 When I was researching for the film, I found out that some girls don't go to school on the days they don't feel pretty, and that over 20 million Americans suffer from a kind of eating disorder caused mainly by 'unreal' social beauty standards.
It is my intention to create awareness about this matter, and I hope that my film will help make a change.
People agree that nature is beautiful yet global warming is real and not enough people care about it. People agree that Religion is beautiful and people kill each other because of it. People agree that the color of our skin and sexual orientation are both beautiful but still cause a huge problem in our society.
I believe that we need more beauty, less war, more respect and less judgment.
Let's join forces and together create a very loud voice so we all can start to see the beauty within and around each one of us.