Women Who Inspire: Oyindamola Shoola, Author, and Poet
This is the second installment of a new and exclusive series here on Feminine Collective called "Women Who Inspire." As an ongoing series, it will feature women of all ages and from all walks of life and will endeavor to highlight some of the creative and inspirational stories of their daily lives.
Recently I had the pleasure of interviewing Oyindamola Shoola, a Nigerian author and poet and co-founder of Sprinng Literary Movement, a non-profit online organization formed to aid the development of other Nigerian writers. A self-described feminist, a student at New York University and author of two books, Oyindamola inspires not only through the cutting and skillful usage of her words, that describe in deeply emotional terms of what it is like to be young woman in this world, but also through her youthful, strong and exuberant spirit which seeks to make this world a better place for women and men.
Review of: To Bee a Honey
The opening page of author and poet Oyindamola Shoola's latest book To Bee a Honey contains the phrase "this is for the bee in me that stings and for the honey that sweetens" and it serves as a valid introduction to the inventive and introspective verse that contained within. Through reading the author's wide-ranging poetic offerings in this volume one is to able to traverse, through the recording of her experiences, the often times harrowing emotional and physical nature of the feminine landscape.
The reader is treated, in an intensely personal confessional style, to her painfully gained lessons from experience to her takes on love and sex and their respective aftermaths, and to descriptions of the never-ending battles of control and choice that all women face in their daily lives. Throughout it all, her words create defiant imageries that proclaim at their apex that " I will tell my story in a way that satisfies me, without fear."
In the end, for her, the author is saying through her intensely powerful poetry and prose in this collection that to live as a fiercely independent woman in this world, a woman must not only be willing to love but to also be willing to emotionally defend herself and be ready and able to accept the heartbreaks that may come along with the feminist lifestyle. For the reader at book's end, the realization awaits that this book is the work of a burgeoning literary talent who deserves the widest of audiences.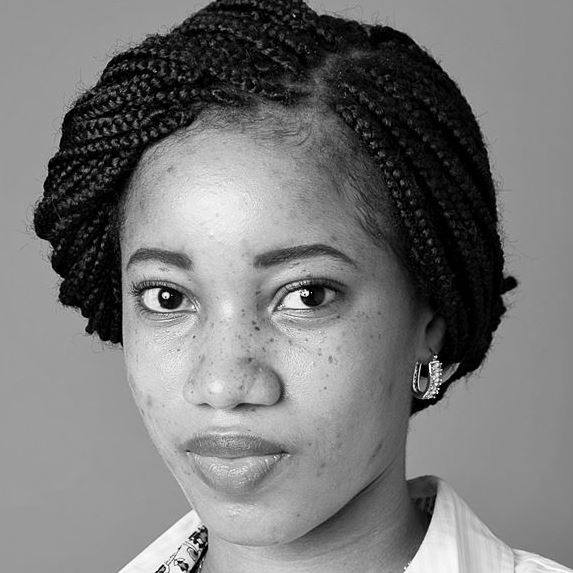 The questions:
JMA: What would you say inspires you?
OS: My inspiration to write comes from the books that I read and my passion to support women. I started writing better when I found the books that I loved. I love books that discuss humanity through women's experiences. I also love Op-Ed books that use humor to rebuke certain nuisances in our societies.
JMA: What is your favorite childhood memory?
OS: The first time that I gave a speech. I was about 15 years old, and I had given the speech in front of the school assembly (about 250 students with 30 staff members). I had spoken about pencils as a metaphor for our lives. I had not anticipated the round of applause that I received at the end of that speech. That moment impacted my confidence to interact with more people.
JMA: What effect do you hope your poetry and prose has on those who read it?
OS: I hope that they become more compassionate to our humanity. I also hope that the writers who read my works are inspired to read more good books that will help them to improve.
JMA: When it comes to your writing, who do you consider to be your main influences?
OS: My influences depend on the theme or genre of literature that I am writing. My main influence for my feminist rants is Chimamanda Ngozi Adichie. My main influence for my Op-Ed articles is Luvvie Ajayi. My main influence for my short stories and poems about home (Nigeria) are Fela Kuti, Tolu Akinyemi, Lanre Oranyeli, and Kanyinsola Olorunnisola. My main influences for women's poetry are Rupi Kaur, Warsan Shire, Roxanne Gay, Ijeoma Umebinyuo, Pierre Jeanty, and Kat Savage.
JMA: As vocal as you are about the issues facing women everywhere, what advice would you give to any woman who is struggling to find her voice and place in the world?
OS: I don't like to think that we have "lost our voices, " and therefore, there is a need to "find it." There is a Yoruba adage that says; "what you are looking for in a far place is in the pocket of your trousers." Yoruba translation is; "Nnkan ti a wa lo si sokoto, inu apo sokoto wa lo wa."
Many times it's not the voice that needs to be found, it is the courage to use the voice.
My advice to these women will be "to find someone who courageously speaks or writes the things that you are struggling to confess." Listen to them and watch them as if they are doing it for you, and then imagine yourself doing the same for someone else.
When I had the first manuscript of To Bee a Honey, I was afraid, and I refused to post certain excerpts because I felt that what I had written was too honest about the experiences that many women face. Then I read Roxanne Gay's Bad Feminist and what struck me was her lack of shame about her honesty, and I felt as if she had written the things that I was struggling to put out there. I felt like she had done it for me and for many other women out there. That motivated me a lot.
JMA: With you being an ardent one yourself, what would you say to a woman who says she isn't a feminist?
OS: I do not think that I am in the place to convince women to proclaim the feminist title. Calling yourself a feminist is a choice that even women don't have to accept.
When I encounter such people, what I do is I highlight the little things that they do that shows feminism. Standing up on the bus for a pregnant woman to sit, is feminism to me, admiring another woman's makeup or intellect just to make her feel better is also feminism to me.
Then I highlight little things that may be sexist and how they can avoid them. The word "feminist" is just a title; even non-feminists are proclaiming the title so that they would not look sexist in their talks. There are people who say that they are feminist but do not do the right thing to support women. One time, online, I saw a woman post, "I am feminist, but I will have to slut shame you for this…."
I am more concerned about the individual actions that we take to make women progress in our societies.
I have met many women who don't even know what the word means, yet they do so much to support other women. I have also learned that when I bring feminism to a simpler level, it makes it easier to accept and practice. People are reluctant to call themselves feminist because the title carries so much baggage and the ideas that feminism portrays have become more complicated and unclear.
JMA: What is and what inspired you to co-found Sprinng Literary Movement?
OS: I am an achiever, and I like to plan my months ahead. Unfortunately, my plans to take some classes in the summer of 2016 did not work out, and I needed something to keep busy. Then, I received the agenda for Sprinng Literary Movement via text message from Kanyinsola Olorunnisola, the founder, who is also my longtime friend. Because of my joblessness at that moment I immediately told him to "hire me, " and I pitched all my ideas to execute the agenda that he sent.
When we started reaching out to Nigerian writers and asking them to submit their works, I was intrigued by how many of them responded. I was surprised and in awe of how well developed the writing skills that some writers had. The only problem was that many of them did not have the platform to display their works publically or connect to other writers. On the other hand, I encountered writers whose works looked promising, and I thought of how they can develop through this movement. These series of events inspired me to co-found Sprinng Literary Movement.
JMA: You have stated that your latest book, To Bee a Honey, is based on your perception of womanhood. What effect do you think living in America has had on that perception?
OS: It is easy to think of womanhood as a world of what a woman can do and be for everyone else.When womanhood becomes more flexible and free of judgment, we experience women who are honest about who they want to be or become and what they want for themselves alone. We experience women who are brave enough to break out of expectations that limit their abilities and women who are unashamed to tell their stories. This, to me, is the beauty of womanhood that has been expressed in To Bee a Honey.
Living in America has impacted my perception of womanhood, both positively and negatively. The positive side is that I have become braver and more honest in my writings and in the way that I declare what I wish for women. I don't feel the need to sugarcoat how I feel concerning sexism, and I also do not feel compelled to pretend by respecting certain cultures or mentalities. However, I have to keep in mind that my freedom as a woman in America is not the same as that of another woman at home in Nigeria or India. I acknowledge this privilege, and I don't take it for granted. Therefore, I have to keep my perspectives open so that it caters to women everywhere.
JMA: How did come up with the title?
OS: The title was inspired by the translation of my name and a book that I read. The shorter version of my first name; Oyindamola, is Oyin. Oyin is a Yoruba (Nigerian Language) name that means Bee, Honey, and Honeycomb. While writing To Bee a Honey, I read one of Pierre Jeanty's books titled Her and on Page 80, he writes;"To describe her is to write sweet poetry about the beauty of life and survival"… and that was what To Bee a Honey meant to me. To Bee a Honey showcases how I view womanhood.
Sometimes, being a woman and living as one can be the most beautiful thing in the world and sometimes it is not. I thought that the interpretation of my name captures these two sides of womanhood and that is how I came up with the title.
JMA: What do you think the hardest thing about being a woman is?
OS: There are many hard things about being a woman. On one side, I think that many structures and institutions in our societies and not set up in ways that benefit women to the maximum. The beliefs, laws, histories, and ideas that guide institutions like religion, education, healthcare, culture, politics and so much more need to be reformed to benefit women well enough. The hardest thing about being a woman is navigating through these faulty structures successfully. The good news is that women have come this far despite the odds, but the better news is that we can go even further and better.
JMA: Where would you like to be in five years?
OS: I have always wanted to participate in public speaking opportunities to discuss and emphasize the need for women's support in our communities. I hope that my book To Bee a Honey, will be read by many people and that it will become a channel for me to engage in public speaking opportunities in five years.
JMA: What is one thing you want to be remembered for?
OS: I want to be remembered for my works; in writing and supporting women.
JMA: Thank you Oyindamola for taking the time to answer my questions.
OS: You are welcome.
Oyindamola's latest book To Bee a Honey and her first book Heartbeat are both available on Amazon, linked below. Visit the author's website shoolaoyin.com. To learn more about the Sprinng Literary Movement, the nonprofit organization Oyindamola co-founded  visit sprinng.org
Photo Credit: S@ndrine Néel Flickr via Compfight cc