Genetically Speaking, Who Am I?
My obsession to trace my family's genealogical roots began when I was a little kid. I sat wide-eyed and all ears on the floor next to my Grandad Willard's (my father's father) chair, eagerly lapping up every story he told about his youth.
Born in 1908, he had quite a few stories to share. One of my favorite narrative's was  about his growth spurt. During one summer, at eleven years old he grew 11 inches. His best friend shot forward by 1 inch, 12 inches in total, the rest of his days spent as a paraplegic. Grandad said it had to do with growing so fast; he also shared his relief that the same fate did not claim his health.
My Grandma Violet (my father's mother), born in 1913, relayed stories of her youth, that thrilled me. Wild, willful, spoiled and stubborn Violet carried on as if the world revolved around her.
In her youth, she was considered a great beauty. She always professed that my height came from her. In her day, being 5'6″ was akin to an Amazon goddess.
Willard and Violet were a radioactive couple. Those two had a torrid affair that lead to a tumultuous marriage and the birth of my father and uncle. Even though both gave the finger to karma (both were tragic divorcees with two children each) and healthy living, they lived well into their 90's.
On my mother's side, family lore is sparse.
I knew my Grandmother Betty (my mother's mother) briefly. Born in 1922, she passed away when I was 4. I remember throwing a fit in the dirt of her driveway. This, after I asked her to draw little pictures on the white toe caps of my chucks. She did. Then I changed my mind. That's when the fit took over. The last time I saw her, she was in her casket. She had just had her birthday; she was only 54.
Grandma Betty was a 15-year-old country bride when she married my Grandfather Joseph. Born in 1912; he was a 27-year-old widowed father of three when he proposed a life of bliss to Betty. Not only was he a Sicilian immigrant, with a second-grade education, Joseph was also a very wealthy business man. The lovebirds quickly procreated, having six children together. Cancer took Joseph from his family along with his ancestral history when he was 46.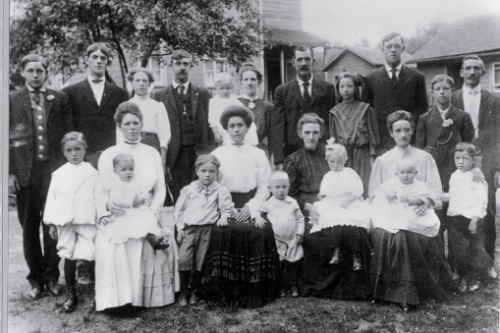 Family discontent, dysfunction, distance and time watered down all family records or folklore.
I have many questions that have been burning a hole right through my mind:
1.Who was my Grandfather Willard's biological father?
He was not an Anderson. Anderson is Willard's mother's maiden name. *A note on great grandma Wilhelmina. She was a child of wealthy Swedes. Unfortunately, for her, as the story goes, she fell hard for a man who turned out to be a player. After she found out she was pregnant, her lover finally mentioned he had a family back in Ireland. According to family legend, Mr. Romantic was willing to toss his family aside and stay with Wilhelmina. She told him to take a hike. That's when her family told HER to take a walk. They disowned her. She went from wealthy socialite to a housekeeper overnight.
She loved my grandfather. She spoiled him rotten and never had relations with another man. She didn't even bother to clarify details of Willard's patronage.
Bottom line, we should be Hatts, not Anderson's. Who is Hatt? What we know is beyond the bare minimum. His first name was either Sean or John. He was from Ireland (or was it England?). Tracking him down has been like looking for a needle in a haystack. Determined to find answers; I had my dad submit his saliva for DNA testing a few years back. Little did I know I had to have a Ph.D. in molecular biology to decipher the information still coming our way.
2. Who are my Grandfather Joseph's people?
I mean, hello, he did not just appear. Where exactly did he grow up? Who were his parents? Any siblings?  Was he a mob boss?  If not, how DID he end up making big bucks? The man bought a brand new Cadillac EVERY year. His story is murky; I can't help but think of the Godfather when I think of him.
3. Who is the Native American Chief involved in our heritage?
I know he is there. I was told about him when I was a kid. He was one of my great grandmother's fathers. Who? When? Where? And for goodness sake, what tribe?!
4. Can someone please clarify our Viking lineage?
What I wouldn't give to have a name attached to that claim. Preferably Lief Erikson, the great Icelandic explorer. (In kindergarten I told my teacher that, little 'ol me, happened to be his descendant. Even though her incredulous look, belied my words, I stuck to my story well into high school.)
Growing up, I was always proud to say my heritage was a kaleidoscope of genetics. I am, after all, Italian, Irish, Dutch, Swedish and Welsh. Having a mixed ancestry is a badge I have worn with honor.
It meant that I came from somewhere other than the searing heat of Florida. My relatives were Yankees, hailing from Pennsylvania and New York State, that fact was certain. Therefore, I figured our family was not stained by the south's long history of racist ignorance and persecution.
"Who are YOU calling "white cracker" La Tonya? Surely you are not referring to moi."
(Being called "White Cracker" is almost as bad as being called the N word. Years later, after thinking that the term was literal, I found out it referenced bastard slave owners. Cracking and snapping their whips on the backs of slaves mercilessly, they were the incarnation of evil.)
In 2004, I set up an account on geni.com, one of the first comprehensive genealogy sites to launch. I had enough of those dangling questions; I was tired of the unsolvable. I wanted answers!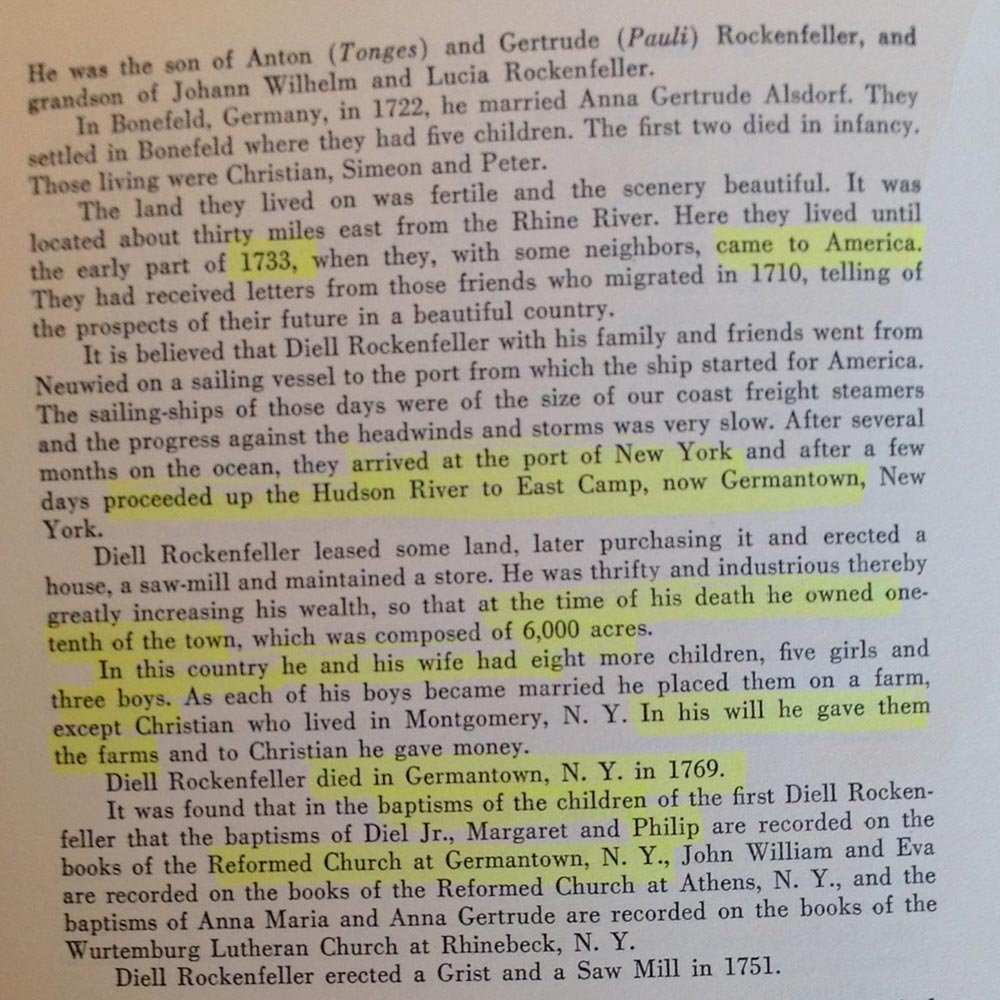 I carefully added profiles to my family tree. The branches were sparse. I only had four names to work with: Anderson (Willard) Confer (Violet) Cartwright (Betty) and Giordano (Joseph).
There is nothing quite like putting a family tree together with only a few dates and a handful of common last names.
Forget it. I stopped tinkering out of frustration a few weeks later, moving on with my daily life.
Then, in 2014, while visiting my parents, I logged into what I thought was a stagnant account. Holy Snap! Right, there in front of my eyes was a date—1450 and a name, Pierre Regnault.
The esteemed Mr. Regnault just so happened to be my 15th great grandfather, and he hailed from Switzerland. Oh so chic!
For the next 72 hours, I manically added names by merging trees. The branches filled out, albeit lopsided, in favor of my Grandmother Violet's side.
Still the answers to my pressing questions eluded me. Every single time there was a notification of a record match, after clicking the link, I was asked to pay a fee. That's how the system works, broken down into sections. Not only does one need patient determination, but money as well, to retrieve the vital information.
I dropped the ball again because I did not want to empty my pockets. Maybe the answers to my questions were not meant to be. Maybe I was obsessing over nothing. Maybe no one else in the family cared. So why bother?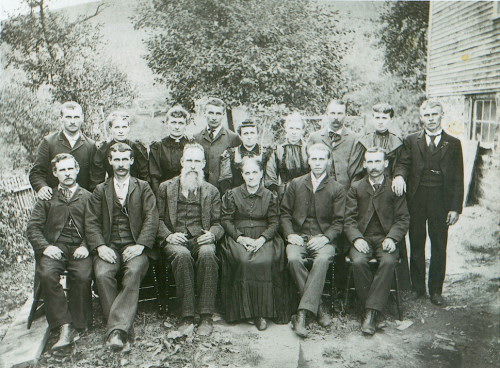 Slowly the itch to know all came back.
Almost every week for the past two years, my mother sends me family tree notifications, which come via the original account I set up with geni. The mystery of our lineage is burning a hole in her mind now too.
Eager to get back on the case (any excuse, would do, I love history), I signed up with another site that promised to have better information: Ancestry.com. This time around, I was willing to pay for clues.
What I have discovered is remarkable, if I do say so myself. And yes, Ancestry.com is an upgrade!
What was once a pathetically disrobed historical family tree has turned into a beautiful forest of epic proportions.
What was a mystery to me all along has become more intriguing. Now there are clues and expanded questions to solve.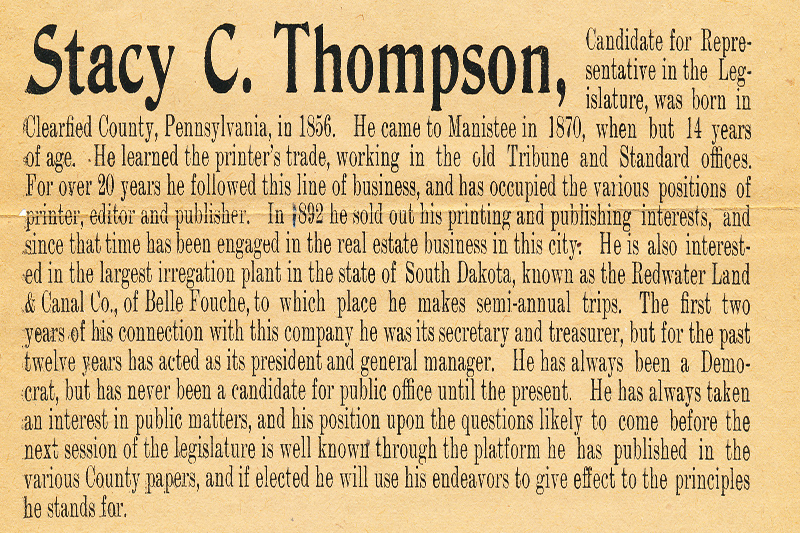 The common, known names I had to work with sprouted the following names and families.
(Note: All below are my grandparents, going back as far as the 1300's until the early 1900's. The names come from both sides of the family.)
Bloom, Blum, Harren, Anstaett, Apgar, Bergdoll, Bennett, Bichon, Bloomingdale, Blume, Carner, Clerc-dict-Vorpe, Clott, Confair, Coonfare, Confar, Confers, Conver, Convert, Cuntz, Descoeudres,Dietz, Druettel, Ehrhardt, Faber, Faul, Franzano, Gerads, Gerhy, Goertz, Graebsch, Grasser, Griffith, Grisel, Gundernus, Hayford, Heaton, Hochreiter, Imarth, Jacky, Jacobs, Johansson, Junod, Kempf, Kettering, Kjellstrom, Knerr, Krauss, Kraussin, Kress,Kroeber, Kumpf, Kunfer,Kuntz, Laving,Leffler,Lochner, Lombardi, Lombardo, Martens, Marz, Mauze,Mettler, Meurer,Miller, Mittler,Mueller,Muller, Musto, Neuhard, Nycod d'Allemagne,Ochlin, Petterson, Pfeiff, Pfeil, Pfenniger,Piazza, Pickle,Poten, Pries,Rausch,Regnault, Reis,Reisinger, Richbourg, Schaefer, Schambach, Scharfenstein, Schiller, Schombach, Stephensen, Stierle,Taylor,Peregaux,Grisel, Gundernus, Heaton, Knerr, Matern, Pries, Stonebreaker, Treutel, Trunkenmiller, Ulrich, Waelti, Waeltiss, Wagner, Waltz, Weiss, Welti, Wickersham, Willheit, Wydlen,Withers, Young, Rockefeller and counting!
Notice anything peculiar?  I certainly did. A few things in fact.
German Surnames. Come again? Not just one or two, but a forest of German ancestors! Never a mention of them before. Peculiar.
 French Surnames. Really?  I would have thought someone would have remembered this piece of information. Bizarre.
Guess what else I discovered? Prussian roots, Austrian connections, Romanian genetics, a Scottish Clan, an Irish Clan, Dutch footprints, my mother's grandmother's name, birthdate and her hometown.
Oh, and by the way, we are Jewish.
No wonder I have an affinity for matzo ball soup and chopped liver! No wonder my youngest son can quickly recite a prayer in Hebrew!  No wonder my daughter would insist on celebrating Hannukah!  It's genetic. We never knew this historical fact, and now I want to know why.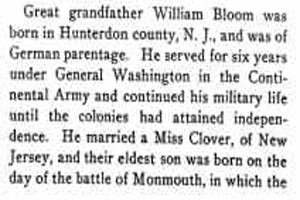 Any genealogist will tell you to take and use information gleaned with a grain of salt. Names change, because of marriage, misrepresentation, and possible covert reasons. Dates of birth and death can and do vacillate, give or take a decade. Even pinpointing the exact region or origin of a person or family proves tricky. Using photographs of cemetery headstones, census records and church history, as my lodestar, I have entered a labyrinth of intrigue.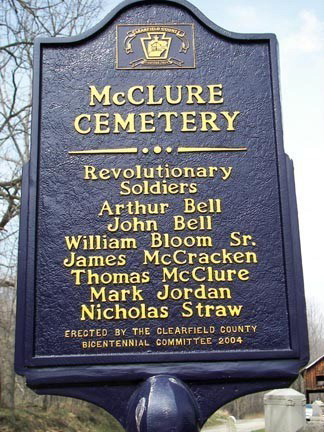 Passenger lists from one boat after another that carried my ancestors over rough seas have bobbed to the surface. Alone they are fascinating. The earliest passage I have found is from the early 1600's, the latest passage happened in 1920.  Recorded in a strangers script I have read the stories of birth (s) at sea and death (s) at sea. The records also proffer a faint outline of loved ones left behind in either direction, before and after death.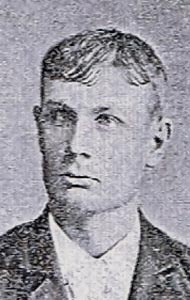 I can almost sketch complete lives out of these scraps of information. My forefathers and foremothers were: Peasants, Nobles, Democrats, Entrepreneurs,Pagans, Civil War Heros, Revolutionary War Soldiers, Protestants, Lutherans, Farmers, Dignitaries,Bakers, Goldsmiths, Tanners, Catholic, Domestic Servants, Sailors, Free Masons,  Baptists, Democrats, Laborers, Coalminers, Mennonites, Politicians, Barbers, Jews, Clothiers and Iron Workers, Publishers and the list goes on. Some of my ancestors actually founded towns! They were courageous, willful and a hardworking industrious group.
Even though each family came from a different set of circumstances they had these three things in common:
They fled persecution and wars.
They fled famine.
They migrated to America for a better life, and for the future of their family.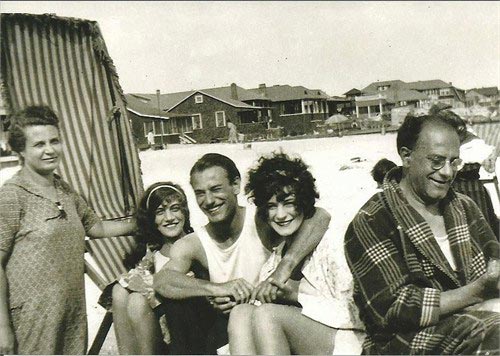 Do you notice something familiar? I do.
Race, religion, social and economic differences did not deter or weaken their resolve. They were determined to be Americans, no matter what price was to be paid. They believed in the American dream. They all were pioneers, in one way or another.
I still have more searching to do. I would like to know more about the longsuffering, brave women that lived during a time of unimagined grief and hardship. What is their story?
Who am I?
Well, I can proudly say with conviction that I am the progeny of a long line of European immigrants.
Like them, I believe and dream of a better future. Like them,  I am filled with curiosity and hope. Like them, I seek my destiny, instead of being consigned to fate. Come hell or high water.
I am an American.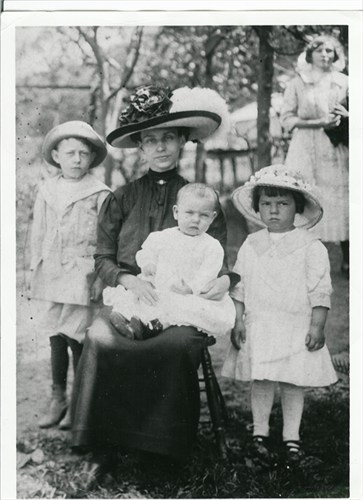 "I believe in the United States of America, as a government of the people, by the people, for the people; whose just powers are derived from the consent of the governed; a democracy in a republic; a sovereign Nation of many sovereign States; a perfect union, one and inseparable; established upon these principles of freedom, equality, justice, and humanity for which American patriots sacrificed their lives and fortunes." -William Tyler Page "The American's Creed"
Photo: ©Julie Anderson All Rights Reserved