Under Eye Issues: Concealer to the Rescue
Got a little something to hide? Me too.
I know you've read about the number one selling concealer. So have I. You've probably purchased it. I have too. I've tried them all.
Some of the concealers with 'Best Of' status require the skills of a Renaissance master; blending correctors, concealers and powders to an imperceptible finish. The promise? Bright-eyed wonderment.   The reality is that there have been times when I ended up trading my dark circles for a cakey, wrinkle-enhancing mess.
There's an easier way which trial and error has led me to. Allow my hits and misses to save you from looking worse after your concealer application than you did before.
HAPPY MARRIAGES
If applied properly concealers can be miracle workers.   If you start layering products that aren't compatible there could be trouble. Anti-puffing ingredients can get sticky and cause concealers to pill. Oily eye creams make concealer formulas break down. You need a match made in heaven. Thankfully, I've found a few.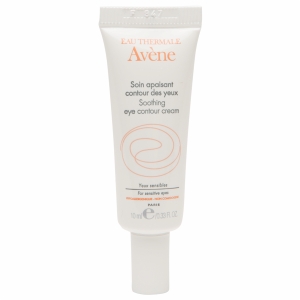 Avene Soothing Eye Contour Cream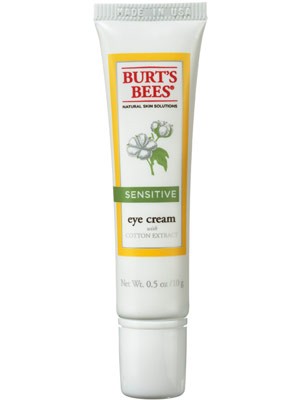 Burt's Bees Sensitive Eye Cream
These eye creams deliver just the right amount of moisture to make your concealer glide on. They're soothing and perfect for any eye issues early mornings can bring.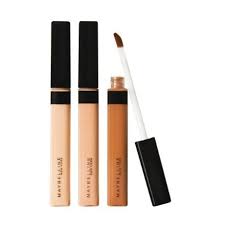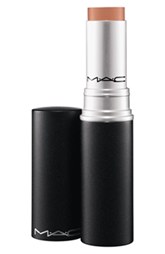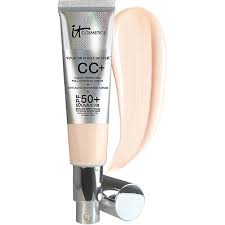 CC+ Eye Color Correcting Full Coverage Cream
OK, MICHELANGELO, GET TO WORK
After your eye cream apply a sheer layer of foundation. Most likely the discoloration under your eye is at the inner corner and extends downward in a half-moon shape.
Choose a concealer color one shade lighter than your foundation. Use your ring finger and pat concealer on the dark areas only where you see shadows. Patting and blending light layers will allow the products to become one with your skin and seem invisible.
Adding product where it isn't needed may cause you to lose your Renaissance master status.   Discoloration at the outer corner of your eye and under the lower lash line will be better camouflaged by your foundation's sheer formula and less likely to settle into lines.
Now, about adding powder to set your concealer………if your concealer is creasing you're using too much. Dampen a makeup sponge and pat it under your eyes to remove any excess.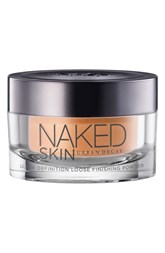 Urban Decay Naked Skin Ultra Definition Loose Finishing Powder is finely milled and semi-matte. The texture is just what you need to set things without any chalkiness.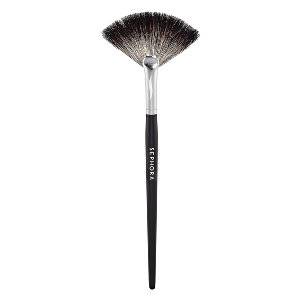 Use a fan brush, like Sephora's Pro Fan Brush #65, and sweep a light dusting over the concealer.
RESTED AND READY
A little patting and blending and your issues are gone, the under-eye ones anyway.