Beauty Rules for All Ages: 30s, 40s, 50s and 60s
Beauty rules
Whenever I hear those words, I always cringe a little bit. Personally, I've always been a little more of the "rules are made to be broken'" type. But, for the October issue of More Magazine, writer Holly Crawford called me up and asked for new beauty rules. She interviewed a whole gang of beauty professionals about what to do and not to do, as we hit each decade. And, despite my dislike of rules, there's good stuff here.
Let's face it … Good advice is good advice, at any age. And as we hit those big deal birthdays like 30, 40, 50 and 60, one thing that we know for sure is that taking care of ourselves is something that we never outgrow. Call these timely tips, savvy advice, plain old preservation, or even rules (if you insist), but here's my roundup of favorites from the article …
30s
INVEST IN GOOD CONCEALERS
It's tempting to just smear on the same concealer to cover any skin imperfections, says Los Angeles makeup artist Napoleon Per
dis. But it will look more natural to select one perfect shade and texture for your under-eyes and a different one for red spots or uneven skin tone.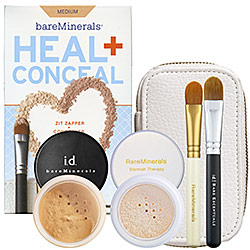 For under your eyes: You want to use a creamy cover-up with yellow or peach undertones to counteract the blue. And to brighten the eye area, you may opt for something that is just one shade lighter than the rest of your face.
Bobbi Brown Creamy Concealer Kit contains both a color-correcting cream to erase the blue tones and a traditional flesh-toned concealer to tap on top.
For red spots due to acne:  You need  to use a less emollient formula so that it stays put all day.
Bare Minerals Heal & Conceal Acne Treatment and Mario Badescu's Special Healing Powder are tinted powders containing antibacterial sulfur to conceal and heal simultaneously.
And finally, to counter all over uneven tone, opt for a lightweight tinted lotion that can be applied forehead to chin, like face cream. Try Chanel Les Beiges Healthy Glow Fluid or Olay Total Effects Pore Minimizing CC Cream.
40s
WEAR LESS MAKEUP
Noth
ing makes you look older than 
too much makeup. I said that.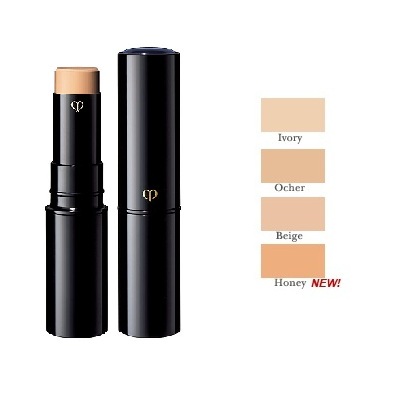 Powdery foundations, matte lip colors, dark eyeshadows—formulas you wore to great effect 10 years ago will now start to cake, sink into lines and pores and just make you look tired. What's your new makeup mantra? Lighten up. Choose foundations that are sheer, impart a dewy finish and leave the heavier concealing to an opaque cover-up that you dot on just where needed.
We like Maybelline Dream Wonder Fluid-Touch Foundation,  Perricone M.D. No Foundation Foundation Serum —and the crème de la crème of concealers, Clé de Peau Beauté Concealer.
Employ the same less-is-more strategy with cheek, eye and lip colors, too, by using sheer, forgiving and hydrating products.
Try  L'Oréal Paris Visible Lift Blur Blush, Fresh Sugar Shine Lip Treatment and Dior DiorShow Fusion Mono Eyeshadow.
50s
BREAK THIS RULE
It's a myth that shimmery shadows and glosses 
are a no-go for eyes and lips over 50. The newest formulas are sheer and light reflective, which is exactly what you need for a fresh, youthful look. I said that one, too.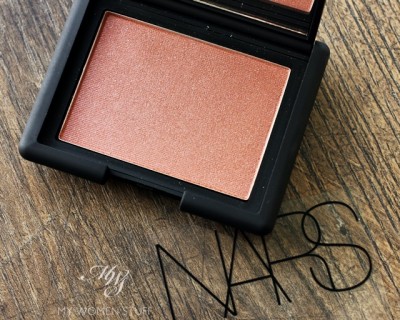 But there's a difference between the subtle radiance of a shimmer and the gritty garishness of glitter. Check the label for an adjective such as luminescent, radiant or glowing, as these products typically contain light-diffusing particles and very finely milled shimmer, both of which are flattering to (and won't sink into) aging skin.
There are a variety of options—cheek shimmer, glossy lips, a touch of spar
kle on the eyelid—but go with only one. At this point in our lives, there can be too much of a good thing.
Try NARS Blush in Unlawful, Laura Mercier Caviar Stick Eye Colour in Moonlight and Maybelline Baby Lips Crystal in Beam of Blush.
60s
DEFINE YOUR EYES
It may be tempting to ditch eyeliner at this point, since it's more likely to skip on slack skin and produce jagged lines—but don't. Use eyeliner as a tool to define your eyes and give the appearance of a fuller lash line." Perdis says.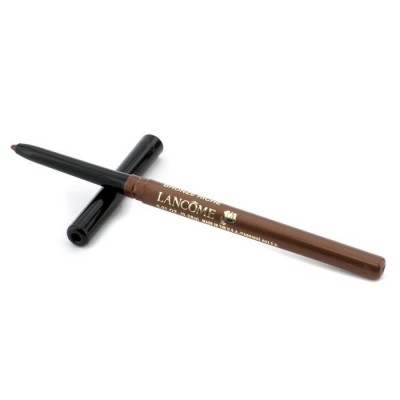 Subtly sweeping and blending liner up and out at the outer corners will make eyes look larger and more lifted.
"It's wise 
to stay away from black, since the contrast makes too strong a statement and can sometimes make the eyes appear smaller," he says.
A warm brown or navy applied close to the lash lines will add definition and open eyes without looking harsh.
Rather than a sharp, wooden pencil, try a soft, twist-up liner, which is more forgiving and will go on more smoothly. "Be sure to blend the edges to keep the look soft," he says. Be sure to skip the lower lash lines: "Too much liner or mascara can emphasize any dark circles or puffiness."
Try Lancôme Le Stylo Waterproof EyeLiner in Bronze Riche.
RULE TO LIVE BY
Katharine Hepburn said it best: "If you obey all the rules you miss all the fun."
Everybody knows rules are made to be bent, at the very least. So bend them, break them or completely ignore them. Just put on some shimmery eyeshadow and join the party. Nothing is more beautiful-at any age-than a woman who knows how to have fun.