Lithium, My Toxic Love Affair
***DISCLAIMER: The author of this piece is NOT encouraging ANYONE to go off of their prescribed psychiatric medicine. This is her story, her journey. Please remember that while enjoying her creative words.
The glass inside the car felt cold and comforting as I pressed my damp cheek up against it, mortified and heartbroken. Dazzling Christmas bulbs lit the night's acres and acres of rolling farmland blanketed by sparkling, diamond white crystals of snow, so pretty and inviting. The paint-chipped homes blurred behind my tears of exhaustion. The whole world went quiet, so still, shush silent.
The peaceful kind of bliss you hear when you close your eyes smiling on the inside. The night sky crisp, midnight blue and the stars so close. If only I could lift my dead-weighted hand, up and out to reach them they'd warm my broken heart much like the caress of an electric lover, wholly healing. The stars and I have always been intimate, and kind.
Silence was not mine this night, it lived somewhere out there on the floodplains and prairies in other people's heavenly homes. The ringing inside my ears was the incessant, unrelenting church hymn reminder, reserved exclusively for me. I could not control the contorted muscles on my grief-stricken face as my body trembled and convulsed.
The eve before Christmas my mother and I drove in silence, my cheek tight against the glass in shame, keeping me rooted in the here and now. I tried to curl tight, a baffled ball deep inside the puffy down coat to find some comfort. The feathers could not weather the fall of what was happening to my shattered, unruly, hysterical manic mind.
The glass, the silence, the white snowdrifts, the frost, and my mother's held breath were the constants I clung to as Lithium bulldozed its way into my veins coursing through my cells for the first time.
Lithium salts are found in granite, seawater, mineral springs, meteorites, the sun, the stars and all organisms. Lithium, the unwanted, mysterious invisible Mistress, slowed the inevitable doom lurking ahead. Slowing the velocity and impending wreckage, the crash and burn course I was on just in time. Lithium saved my life.
She was my longest, healthiest, pure sodium crystallized love affair, my healer, mender and soulful lover. Lithium quieted the swells of my mania, lifting the dark abysses dwelling beneath the surface She was the perfect 'brain gout' potion to slow the dangerous velocity, calm the quivering body, and sooth the frenzied mind allowing me to breathe easier.
To pick myself up and let go of the stars swirling, hovering, colliding and crashing inside my DNA; too fast, too sad, too uneven to stand on my own. For a moment in time, the dense, solid element silenced the noise so I could find my footing on earth's solid, rocky, liquidfied, and unstable ground. We had a lovely, long ride her and I. I was protected, loved, soothed, and broken pieces put back together.
Thirteen years, we co-mingled and co-existed. She and I were star stuff symbiotic, dear, precious friends, old lovers who finished each other's sentences. Her salt mine seas pacified the storms dwelling harmonious in one body. We'd spend a decade exploring, feeling the heat of the sun, flinching in the biting winter freeze, experiencing the mesmerizing, transitory alive moments in color and traversing the vast corners of the earth, boldly as one.
We'd chase big dreams, and conquer cracked filled pavements. I was happy. I was almost always happy, and happier than I'd been before. I smiled tears of sadness, and cried tidal pool oceans of joy. I was a beautiful contained palate of emotion, no longer insane, paranoid, turned-out, hallucinating, running, or screaming mad. I was okay. I was fine. I was in love. I was more me with her, than without. I never, ever, ever wanted to say good-bye.
Like a jilted, jealous lover quietly, methodically, slowly over time and all at once, growing spiteful and angry, Lithium began poisoning my exploding cells destroying my insides. Belly swollen, eye sockets burning, jaws clenched, muscles pinched, bones ached, feverish and ill. I was tail spinning, spiraling and insane. Even the holy, pure sacred womanly parts ignited.
The element lithium burns vivid crimson red flames.
Lithium crimson red flames imploding, screaming and demanding the quickest exit strategy. How could she break my vulnerable, trembling shattered heart, and peace of mind?
Did she grow tired of me, or did I?
'Older stars seem to have less lithium than they should, and some younger stars have far more. The lack of lithium in older stars is apparently caused by the "mixing" of lithium into the interior of stars, where it is destroyed.'
I find myself on the ground in fetal position, heart closed inward. I am lost without a compass as the salt rips open sores free from under my tongue and acrid tears are the bitter reminder. I shan't recover, toxic lover. I shan't recover all alone with my thoughts, without her to soothe the restless angst, and spontaneous combustion.
Please, please don't go. Don't betray me, leave me abandoned, exhausted, and defeated without the solid weight of your presence. Did you stray for a younger, prettier more attractive version? I'm terrified I won't find my way through the dark, the long winter grey fogs the windowpane, and I'm paralyzed unable to move my lips, screaming silent. My aged mother sits in the next room, trying to pick up the pieces and put them back together once more.
I am back, home, at the beginning where the stars don't light up and dazzle the night in my sky.
Muscles hold memory, the spirit is strong, and willing.
I pray to the cosmos, to a time before you and I collided that I will be whole and happy again. I place my trust in the simple act of breathing. I close my eyes letting the tears flow salty grieving the end of a love affair gone toxic. Lowering my fragile, beat-up limbs into the steaming hot bath, I add magnesium, Epsom salts, and essential oils trying to replenish what has been taken. I surrender; there is no fight left, depleted of her crucial elements. I place my trust in the Divine, the halted secondhand on the clock, and the time that we cannot get back or recover.
Lithium, my toxic lover, I will mourn her. I will miss her, grieving a lost love. Memory lives deep in the muscle, and blissful, fleeting transitory moments. As the snow drifts fall from the sky in unique formation outside the glass, she and I have come full circle. I press my cheek against the pane closing my eyes to feel her quieting presence smiling through oceanic tears of illusion.
She and I are not dead; we are cellular elements alive and separated. Together, mixed metal and forever apart in different dimensions. I will traverse the planet, scale majestic mountains, walk to the ends of the earth, and visit the Salar de Atacama salt flats and brines.
Forever searching for equilibrium in her mineral elements, until we will meet again in Centaurus, the Big Bang, brilliant, bright, Nova Centauri 2013 she once inhabited, burnt out millions of years past.
There is no past, present or future for star-crossed lovers in the sky.
'Lithium has been detected in stellar material blasting away from an exploding star, possibly revealing the source of the basic element in young stars, thereby solving a mystery that has perplexed astronomers for decades.'
I have always loved, and adored the stars
I forget that sometimes, caught up in the physical laws of attraction. The spirit is not sick; it is whole, strong, independent, and serene. The soul is all mine.
I will get up, shake off the mineral dust and carry on.
I will breathe in deeply with intent, smooth, and reflective.
I will be just fine for now, body and soul peaceful of mind.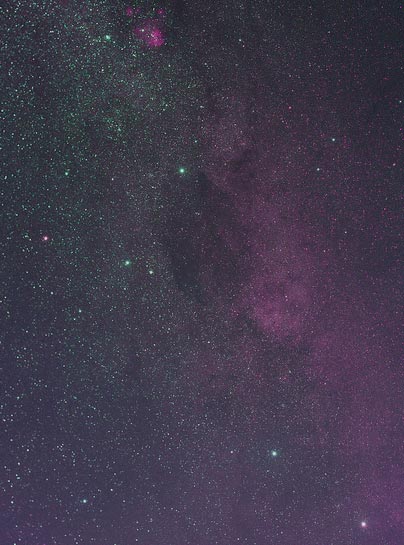 Photo Credit: rosshuggett via Compfight cc